I have scouted 5 of the top trending chaga recipes that look wonderful and I think you'll agree. Keep in mind links on this page lead to affiliate pages or the pages from which the recipes reside.
Chaga (Inonotus Obliquus) is a fungus commonly found on birch trees in more northern regions of the world like Canada and Russia. It is woody in nature and it's flavor resembles that of a woody cocoa or coffee. In fact, it is commonly used in conjunction with or to replace, chocolate or coffee drinks.
To read about chaga's health benefits, Global Healing Center has a nice overview plus a recipe at the end of the article.
Now for the big chaga recipe list!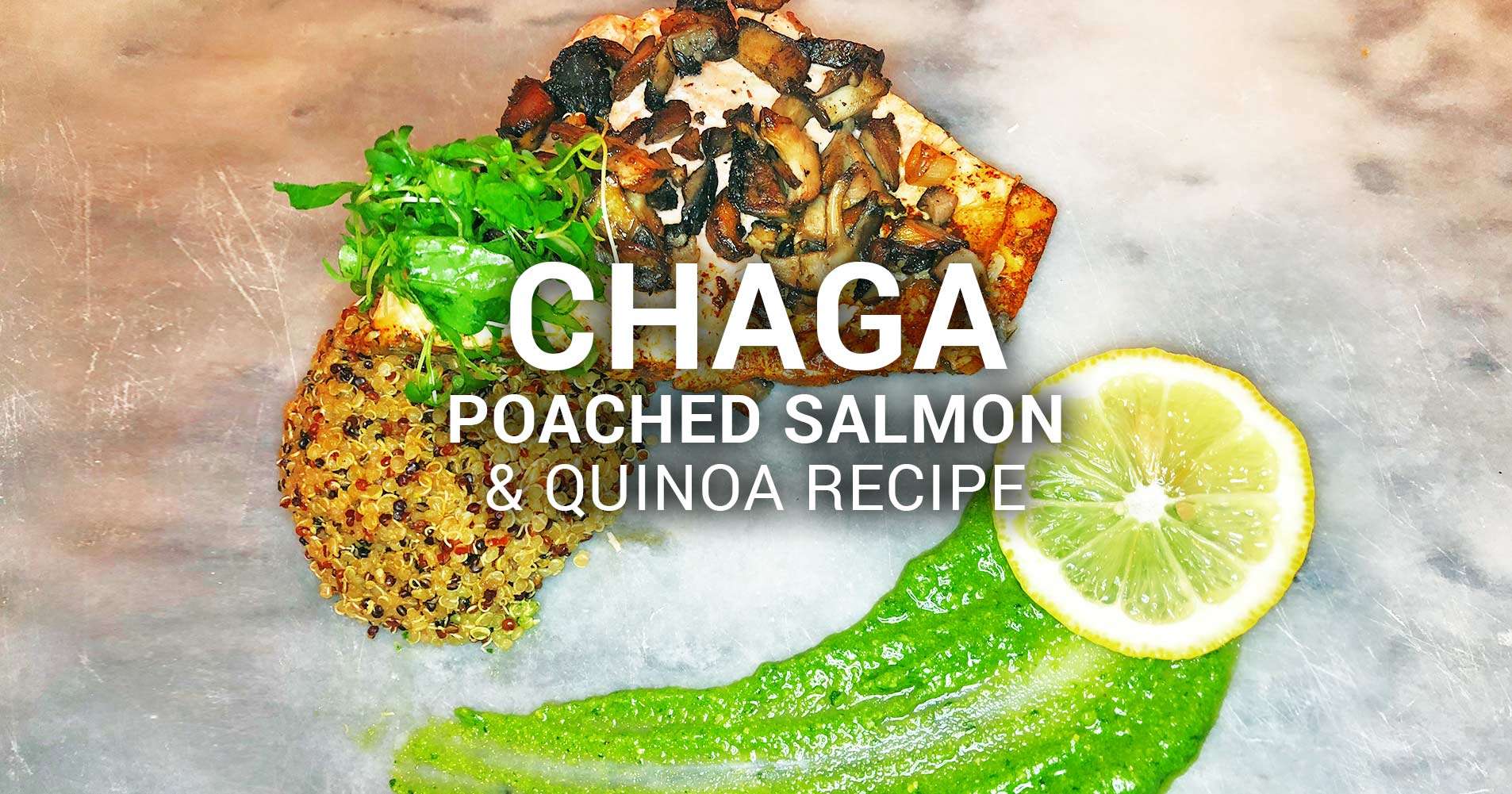 I have come across Hybridpharm for the first time on this search for recipes. I wasn't so sure about getting recipes from here as the audience I write for might like the less "industry sized" resources. I really try to get recipes from individual herbalist blogs, but this was hard to pass over. Plus, I'm betting my herbalist friends are going to whip up their own version of this Chaga poached salmon & quinoa. This one got my curiosity running on high! The recipe essentially has you making a chaga
tea and then cooking quinoa
in the chaga tea. I am guessing you can make quinoa like this for a lot of your meals, but this recipe pairs it up with what sounds like a nice salmon recipe too.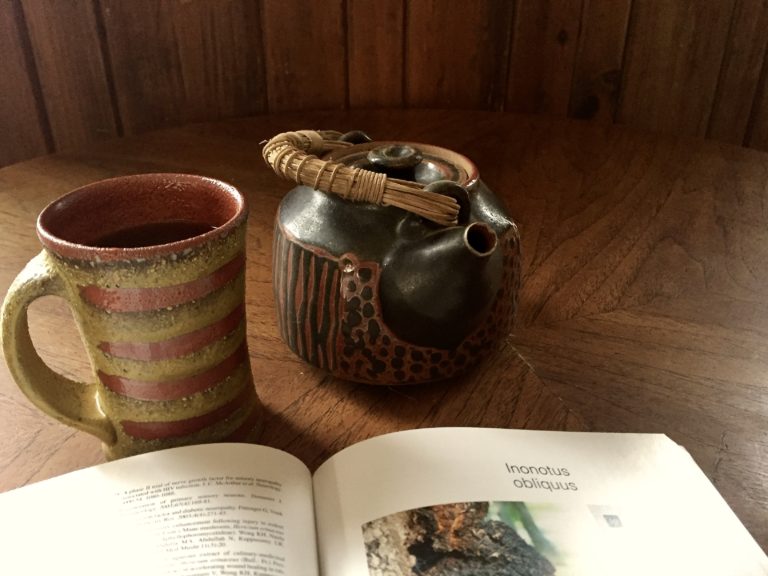 This recipe by Wild Abundance also talks about what chaga
is and what you can expect to experience from it. The recipe looks to be a bit on the spicy side (which I personally like). This chaga chai recipe includes ingredients like reishi
, cardamom
, cinnamon, black peppercorns, clove, ginger, burdock root, and dandelion root. This is a healthy punch packing recipe to be partnering up with chaga!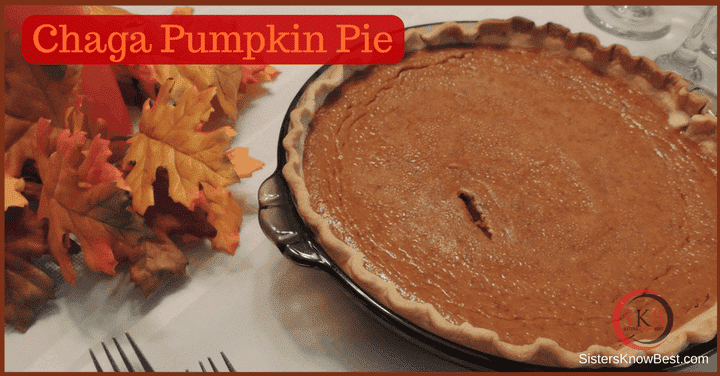 Haha! What?! Chaga in pumpkin pie! Thanks to Sisters Know Best, give pumpkin pie a boost with this Chaga Chai Pumpkin Pie recipe. While this recipe may not be the poster child for healthy eating, it is a great way to add major nutritive value to a dearly loved desert. This is especially helpful when you have children or family members that are picky eaters when it comes to flavor. Many of us have become accustomed to the tastes of the modern diet, so blending powerful nutrition into what we are already so comfortable eating is an unbeatable way to promote your family's health. This recipe includes the typical pumpkin pie ingredients plus the standard chai ingredients (cardamom, cinnamon, ginger
, cloves
, and black pepper) that help introduce chaga
into the pie.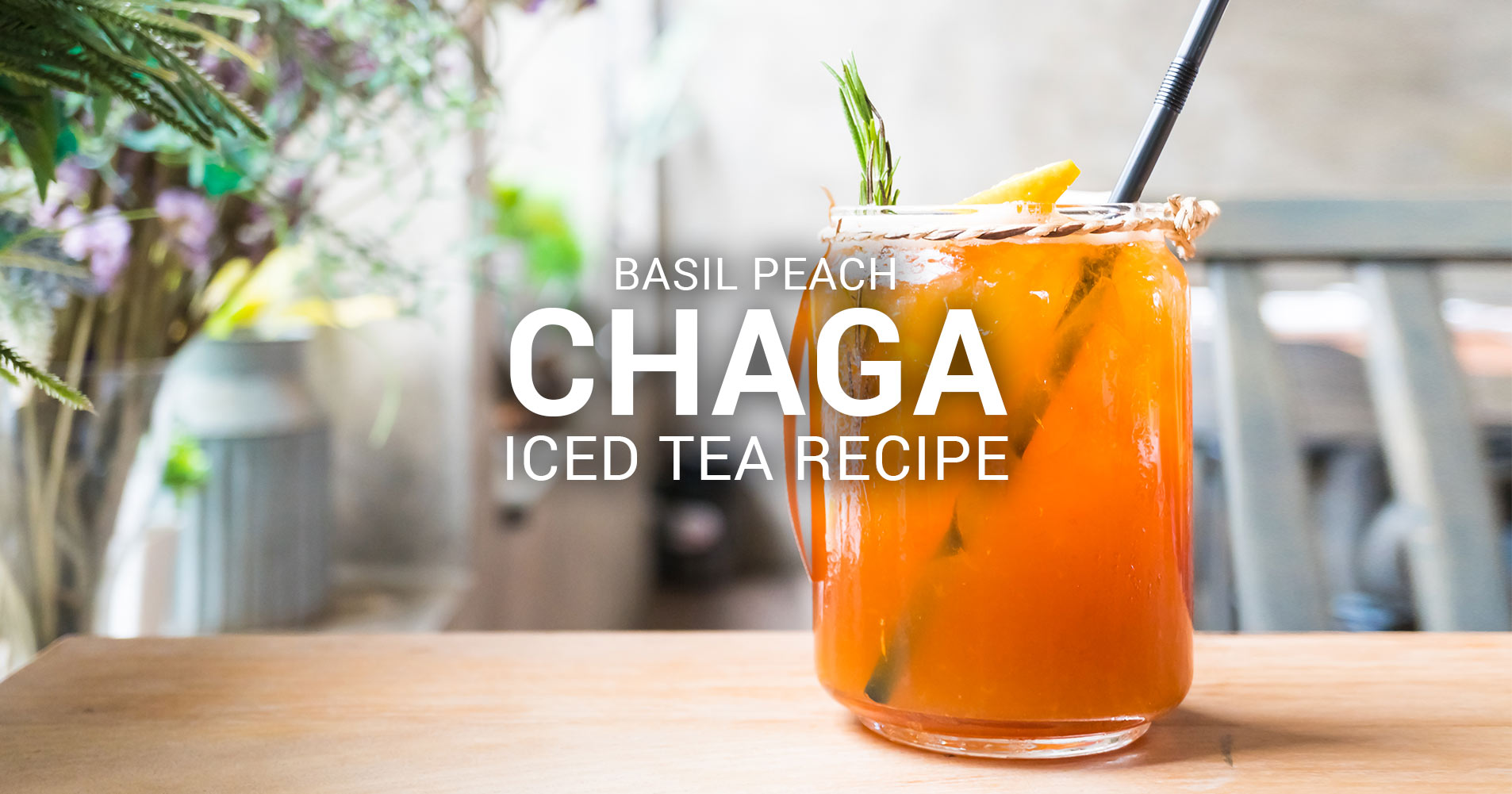 Well, you know how Rhoot loves tea… and basil… and peach… and chaga… This is all just going so well because Hybridpharm has brought us another lovely recipe, Basil Peach Chaga Iced Tea. This recipe sounds incredibly refreshing. It's a wee bit more work than your typical tea, but if you like the flavor combination, it'll be so worth it. This recipe begins with a chaga tea base and includes honey
, lemon, peaches, and fresh basil. If you beat me to this one or you add your own twist to it, let me know. Maybe Rhoot will showcase your version!
Chai seems to trend and it's no wonder. The warmth and nutritional value is amazing. Chaga happens to blend well with these flavors which is why we have another chaga chai recipe. This is a lovely chaga chai tea from Botanica Health. In this recipe, you'll need to gather up chaga chunks, a cinnamon stick
, sliced ginger root, cloves, star anise
, and cardamom pods. This recipe also calls for Botanica's own chaga extract. I'd bet this is a nice product, but I don't know. You can probably follow the recipe just the same without it or make your own extract. I'm guessing if you are reading this blog you are already ready to put together your own chaga tincure or extract. That's the fun in herbalism. It's DIY by nature! Get it?
Grab a few herbs while you are here!
These are Starwest Botanical affiliate links. Shop around! It helps Rhoot grow!